| | |
| --- | --- |
| Article number: | CZ91520 |
| Availability: | Out of stock |
Many years in the making, we're pleased to announce the latest addition to the CZ line of handguns — the P-10 C. Much more than just our take on the striker-fired pistol, the P-10 is decidedly CZ, from the way it feels to the way it shoots. Tech Specs
EXCLUSIVE OPENRANGE OPTIONS FOR THIS PRODUCT:





LIFETIME WARRANTY: We will warranty to your firearm for the lifetime for any defects covered by the manufactures normal warranty. Simply return it to us for repair, we will take care of the rest!
30 DAY SHOOT & RETURN POLICY: The Openrange Shoot & Return program... You shot it, but the handgun just doesn't fit - Return it – and we will give you 100% credit. Terms
FREE RANGE TIME: Every firearm purchased at open range comes with an hour of free range time! Your new firearm deserves it, come in and we'll hook you up!
NO TRANSFER OR SHIPPING FEES: Want to save even more? Select "Pick-up at Openrange" option during the final stages of check out and you'll save on shipping and transfer fees!
CREDIT CARD SAME AS CASH: No bait and switch at Openrange – The price we show is good for cash or credit. So you save 3% every time!
First order of business, ergonomics. Anyone who's picked up a CZ 75 for the first time gets it — it just has to feel right in the hand. With the CZ grip angle, the P-10 avoids that 'brick-in-the-hand' feeling that has plagued many in the striker-fired genre, allowing it to point naturally. A mild palm swell, deep beavertail and three interchangeable backstraps make the P-10 fit a wide variety of hands as if it were built for them. Because it was.
Next up, trigger. So many striker-fired pistols do many things right, falling short when it comes time to pull the trigger. The P-10's trigger is designed to minimize creep and stacking, and after initial break-in averages a clean 4.5-5 lb pull and rebounds with a short, positive reset — meaning single shots can be meticulously placed while follow-ups are effortless.
Built to withstand the rigors of military use, its fiber-reinforced polymer frame and hardy nitride finish are made for the daily grind. A generous trigger guard allows use with gloved hands while being undercut to allow as high a grip as possible, and a set of metal tactical 3-dot sights allow for one-handed manipulation of the slide on a belt.
Like all CZ pistols, the P-10 is built with our legendary cold hammer forged barrel. The 'C' in the name indicates that it is compact in both frame and slide size, and magazines are of the same family as the hammer-fired P-07, meaning the P-10 C holds 15+1 in 9mm in a flush-fitting mag with extended bases allowing 17+1. Take-down of the P-10 will be familiar to most fans of striker-fired guns, and even more pleasing will be holster compatibility with some of the most common guns on the market.
It may have taken a while to come to market, but we feel the wait has been worth it. With CZ reliability, engineered ergonomics and a bevy of features both familiar and new, the P-10 is the complete package.
Tech Specs:


Products displayed are in-stock, in store and ready to ship.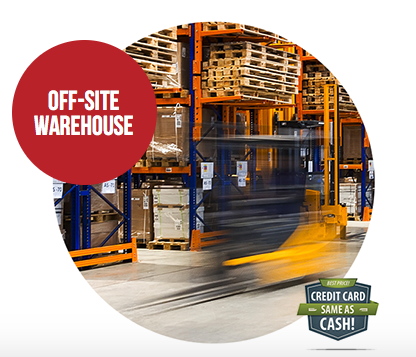 If you don't find what your looking for check our Off-Site Warehouse
Thousands of firearm and accessories available
Credit card same as cash
Lifetime warranty available
No transfer fees
Heavily discounted range time available with firearm purchase
Check your state and local laws for any regulations that may apply. By purchasing a firearm from shop.openrangesports.com, you agree that you are legally allowed to do so. Per Federal law, you must be 21 years or older to purchase a handgun or firearm receivers/frames & 18 years or older to purchase long guns.
Terms & Conditions Criteria for 100% Shoot and Return Credit:
• The firearm must have been purchased less than 30 days ago.
• The firearm must still be in as-new condition with no customer modifications, all documents and original box with original contents.
• Only one trade-back per firearm purchased.
• Openrange reserves the right to refuse the "Shoot & Return" credit on any 'Special Order' firearm which doesn't fit out normal inventory.
• Excludes stripped lowers.
• Purchase of the 30-Day Shoot and Return coverage must be completed at the time of firearm purchase