| | |
| --- | --- |
| Article number: | M3G19F |
| Availability: | In stock |
Full Conceal Inc. was formed to address the problems and needs of firearm concealed carry to vastly improve concealability, comfort, safety, and firepower.   Through innovation, our solutions provide what you need AND gives you more options/benefits that you may want in your everyday carry solution compared to other solutions.
Naturally Concealable (Footprint)
Our M3D pistol has a footprint of a common cell phone so you can safely carry it loaded in a pocket, purse, or bag.  You can tuck in your shirt, not have any clips on your belt, and the confidence that no will know you are carrying. 

Perspective: Compared to a traditional 'L-Shaped' pistol, when carried loaded, a holster is required and therefore, there is higher chance you will reveal your conceal carry because of belt clips, specific thicker tactical belts, large shirts.  Also, as you move around your daily life, as your body shifts, the handle of a 'L-Shaped' pistol carry will print 2 inches above your belt line even if you are wearing a large T-shirt.
No Holster Required (Thin)
When carrying a loaded folded M3D pistol, it is actually thinner than any other 9mm pistol (even single stack sub-compact pistols) because it was designed to be 100% safely carried without the extra thickness of a holster.  There is no other pistol in it's class that has this ability to carry safely without a holster.
Perspective:  By the time you add a holster to a single stack pistol, it will be thicker than our 'double stack' M3D, which will give you 3x more ammo capacity and the benefits of a bigger pistol. 
Safe / Reliable
A loaded folded M3D pistol is safer to carry, transport, or store compared to a traditional pistol as there is no trigger to depress and the trigger bar is physically locked by the fold(therefore the Glock factory drop safety and firing pin safety are engaged).  More safely carry a round in the chamber, when folded and concealed without a holster, it is 100% mechanically safe from discharging.
Quick / Easy Deploy
Quick and easy to deploy under stress and low-light conditions (like a movie theater) because of the simple auto-indexing unfolding process.  But the advantage comes when preparing to deploy (but your not sure if the threat is real yet), you can naturally put your hands in your pocket and have your hand on the gun without any tell.  Another advantage is that you can deploy the M3D with 34-rounds of 9mm with one hand.  There is no other solution on the market that allows you to do this.  Quick and reliable (magazine auto-indexing) unfold and pull the trigger to shoot.
​Full-Sized Gun
Full length barrel (accuracy at distance), Full-length slide (longer sight radius for aiming at longer distances), Full-Grip (more natural grip for rapid follow up shots and stability).  A traditional single stack sub-compact pistol with no pinky extension are harder to grip/control and a shorter barrel does not help with the muzzle flip.  Most defensive ammunition are made to operate out of at least a 4-inch barrel, which the M3D has.
EXCLUSIVE OPENRANGE OPTIONS FOR THIS PRODUCT:





LIFETIME WARRANTY: We will warranty to your firearm for the lifetime for any defects covered by the manufactures normal warranty. Simply return it to us for repair, we will take care of the rest!
30 DAY SHOOT & RETURN POLICY: The Openrange Shoot & Return program... You shot it, but the handgun just doesn't fit - Return it – and we will give you 100% credit. Terms
FREE RANGE TIME: Every firearm purchased at open range comes with an hour of free range time! Your new firearm deserves it, come in and we'll hook you up!
NO TRANSFER OR SHIPPING FEES: Want to save even more? Select "Pick-up at Openrange" option during the final stages of check out and you'll save on shipping and transfer fees!
CREDIT CARD SAME AS CASH: No bait and switch at Openrange  – The price we show is good for cash or credit. So you save 3% every time! 
Products displayed are in-stock, in store and ready to ship.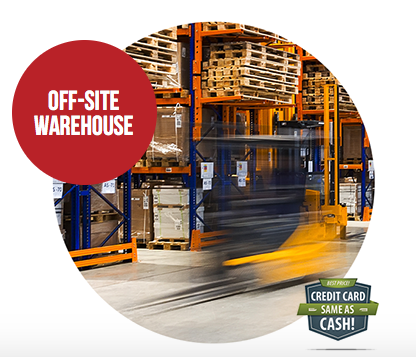 If you don't find what your looking for check our Off-Site Warehouse 
Thousands of firearm and accessories available
Credit card same as cash
Lifetime warranty available
No transfer fees
Heavily discounted range time available with firearm purchase
Check your state and local laws for any regulations that may apply. By purchasing a firearm from shop.openrangesports.com, you agree that you are legally allowed to do so. Per Federal law, you must be 21 years or older to purchase a handgun or firearm receivers/frames & 18 years or older to purchase long guns.
Terms & Conditions Criteria for 100% Shoot and Return Credit:
• The firearm must have been purchased less than 30 days ago.
• The firearm must still be in as-new condition with no customer modifications, all documents and original box with original contents.
• Only one trade-back per firearm purchased.
• Openrange reserves the right to refuse the "Shoot & Return" credit on any 'Special Order' firearm which doesn't fit out normal inventory.
• Excludes stripped lowers.
• Purchase of the 30-Day Shoot and Return coverage must be completed at the time of firearm purchase