Ruger lightweight compact pistols are compact, yet powerful. From the perfect backup firearm for law enforcement to licensed carry for personal protection, Ruger lightweight compact pistols are the perfect choice.

Tech Specs:
Short, crisp, single-action trigger pull.
Compact at just 5.17" long and 3.71" tall, the LCP II is designed to fit a variety of holsters and provide concealed carry options.
Rugged construction with through-hardened steel slide and black, one-piece, high-performance, glass-filled nylon grip frame.
Textured grip frame provides a secure and comfortable grip. Larger grip frame surface provides better distribution of recoil forces.
Includes finger grip extension floorplate that can be added to the magazine for comfort and grip.
Improved sights for superior visibility. Fixed front and rear sights are integral to the slide, while the hammer is recessed within the slide.
Easy-to-rack slide designed to hold open after last round ejection.
Blued, alloy steel barrel.
Also includes a pocket holster and one 6-round magazine.
Note: Six-round LCP magazines are compatible with the LCP II, but will not activate the last round hold-open feature of the LCP II. Seven-round LCP magazines are NOT compatible with the LCP II.


EXCLUSIVE OPENRANGE OPTIONS FOR THIS PRODUCT:





LIFETIME WARRANTY: We will warranty to your firearm for the lifetime for any defects covered by the manufactures normal warranty. Simply return it to us for repair, we will take care of the rest!
30 DAY SHOOT & RETURN POLICY: The Openrange Shoot & Return program... You shot it, but the handgun just doesn't fit - Return it – and we will give you 100% credit. Terms
FREE RANGE TIME: Every firearm purchased at open range comes with an hour of free range time! Your new firearm deserves it, come in and we'll hook you up!
NO TRANSFER OR SHIPPING FEES: Want to save even more? Select "Pick-up at Openrange" option during the final stages of check out and you'll save on shipping and transfer fees!
CREDIT CARD SAME AS CASH: No bait and switch at Openrange  – The price we show is good for cash or credit. So you save 3% every time! 
Products displayed are in-stock, in store and ready to ship.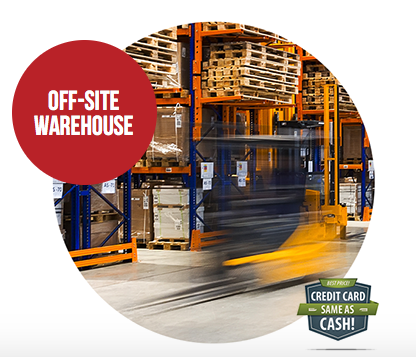 If you don't find what your looking for check our Off-Site Warehouse 
Thousands of firearm and accessories available
Credit card same as cash
Lifetime warranty available
No transfer fees
Heavily discounted range time available with firearm purchase
Check your state and local laws for any regulations that may apply. By purchasing a firearm from shop.openrangesports.com, you agree that you are legally allowed to do so. Per Federal law, you must be 21 years or older to purchase a handgun or firearm receivers/frames & 18 years or older to purchase long guns.
Terms & Conditions Criteria for 100% Shoot and Return Credit:
• The firearm must have been purchased less than 30 days ago.
• The firearm must still be in as-new condition with no customer modifications, all documents and original box with original contents.
• Only one trade-back per firearm purchased.
• Openrange reserves the right to refuse the "Shoot & Return" credit on any 'Special Order' firearm which doesn't fit out normal inventory.
• Excludes stripped lowers.
• Purchase of the 30-Day Shoot and Return coverage must be completed at the time of firearm purchase