All-metal and under a pound, the P238® microcompact is built for the most exacting 1911 enthusiast. It offers a host of models designed to suit any shooter. This is a big gun that fits in your pocket.
- Lightweight and durable alloy frame.
- SIGLITE® night sights factory installed.
- 6 round magazine with purchase.

Tech Specs:
Chambered in .380 ACP
2.7" Barrel Length
5.5" Muzzle-to-Hammer Length
4.5" Sight-to-Pommel Length
1" Max Thickness (Grip)
15.3 Ounces with Empty Magazine
7.5-8.5 lb. Factory Trigger Pull (SAO)
Slide and Frame Material/Finish: Polished and Engraved Nitron Stainless Slide, Anodized Black Frame
EXCLUSIVE OPENRANGE OPTIONS FOR THIS PRODUCT:





LIFETIME WARRANTY: We will warranty to your firearm for the lifetime for any defects covered by the manufactures normal warranty. Simply return it to us for repair, we will take care of the rest!
30 DAY SHOOT & RETURN POLICY: The Openrange Shoot & Return program... You shot it, but the handgun just doesn't fit - Return it – and we will give you 100% credit. Terms
FREE RANGE TIME: Every firearm purchased at open range comes with an hour of free range time! Your new firearm deserves it, come in and we'll hook you up!
NO TRANSFER OR SHIPPING FEES: Want to save even more? Select "Pick-up at Openrange" option during the final stages of check out and you'll save on shipping and transfer fees!
CREDIT CARD SAME AS CASH: No bait and switch at Openrange  – The price we show is good for cash or credit. So you save 3% every time! 
Products displayed are in-stock, in store and ready to ship.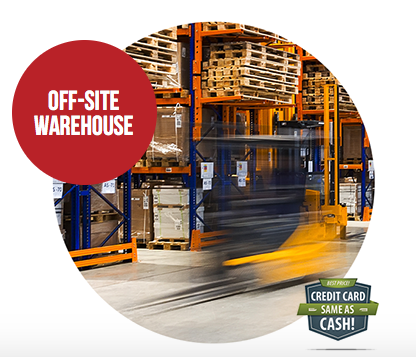 If you don't find what your looking for check our Off-Site Warehouse 
Thousands of firearm and accessories available
Credit card same as cash
Lifetime warranty available
No transfer fees
Heavily discounted range time available with firearm purchase
Check your state and local laws for any regulations that may apply. By purchasing a firearm from shop.openrangesports.com, you agree that you are legally allowed to do so. Per Federal law, you must be 21 years or older to purchase a handgun or firearm receivers/frames & 18 years or older to purchase long guns.
Terms & Conditions Criteria for 100% Shoot and Return Credit:
• The firearm must have been purchased less than 30 days ago.
• The firearm must still be in as-new condition with no customer modifications, all documents and original box with original contents.
• Only one trade-back per firearm purchased.
• Openrange reserves the right to refuse the "Shoot & Return" credit on any 'Special Order' firearm which doesn't fit out normal inventory.
• Excludes stripped lowers.
• Purchase of the 30-Day Shoot and Return coverage must be completed at the time of firearm purchase