| | |
| --- | --- |
| Article number: | DDMK12Carbine |
| Availability: | In stock |

The evolution of the SPR comes home to Daniel Defense in the MK12. Born of necessity, raised in the Army's Marksmanship Unit and refined to Daniel Defense Mil-Spec+ standards, it is now available. Tech Specs
EXCLUSIVE OPENRANGE OPTIONS FOR THIS PRODUCT:
LIFETIME WARRANTY: We will warranty to your firearm for the lifetime for any defects covered by the manufactures normal warranty. Simply return it to us for repair, we will take care of the rest!
30 DAY SHOOT & RETURN POLICY: The Openrange Shoot & Return program... You shot it, but the handgun just doesn't fit - Return it – and we will give you 100% credit. Terms
FREE RANGE TIME: Every firearm purchased at open range comes with an hour of free range time! Your new firearm deserves it, come in and we'll hook you up!
NO TRANSFER OR SHIPPING FEES: Want to save even more? Select "Pick-up at Openrange" option during the final stages of check out and you'll save on shipping and transfer fees!
CREDIT CARD SAME AS CASH: No bait and switch at Openrange – The price we show is good for cash or credit. So you save 3% every time!
The evolution of the SPR comes home to Daniel Defense in the MK12. Born of necessity, raised in the Army's Marksmanship Unit and refined to Daniel Defense Mil-Spec+ standards, it is now available.
The MK12 is constructed around an 18-inch Stainless Steel barrel with a chamber created during the Cold Hammer Forging process, which ensures the most precise alignment of the chamber to the bore possible. This, along with being salt bath nitride finished, equates to unprecedented accuracy and durability. The MK12 barrel is engineered with a rifle-length direct impingement gas system and utilizes the MK12 gas block, which is built to Crane Specifications for USSOCOM. The MK12 gas block is precision CNC machined from 416 stainless steel and Black Oxide Coated. The rifle is fed with a M16 profile bolt carrier group and uses a Vltor Mod 4 charging handle for ease of operation. The upper receiver is equipped with a free floating DDM4 Rail 12.0™ quad rail for allowing your choice of optics and accessories and is finished off with a Daniel Defense Improved Flash Suppressor.
The MK12 was designed from the ground up to be a precision rifle, therefore it required certain refinements. We equipped it with the Geissele SSA® 2-Stage Trigger to give the marksman an advantage delivering precise fire to the target. We also furnished the MK12 with the newly designed, rugged and comfortable Daniel Defense Buttstock and Pistol grip.
MATERIALS & CONSTRUCTION
LOWER RECEIVER: Mil-Spec with Enhanced Flared Magazine Well and Rear Receiver QD Swivel Attachment Point. CNC Machined of 7075-T6 Aluminum, Type III Hard Coat Anodized
UPPER RECEIVER: Mil-Spec with Indexing Marks and M4 Feed Ramps. CNC Machined of 7075-T6 Aluminum, Type III Hard Coat Anodized
BARREL: Proprietary Blend of Stainless Steel, Cold Hammer Forged, 1:7" twist, 18″ MK12 Profile, Salt Bath Nitride Finished, and HP/MPI tested
GAS SYSTEM: MK12 Low Profile Gas Block CNC Machined of hardened 416 stainless steel with Black Oxide Coating, Rifle-Length, Direct Impingement
MUZZLE DEVICE: Daniel Defense Flash Suppressor, 17-4 PH Stainless Steel, Salt Bath Nitride Finished
BOLT CARRIER GROUP: M16 Profile, Mil-Spec MP Tested, Chrome Lined, Properly Staked Gas Key
BUFFER: H Buffer
SIGHTS: Sold Separately
HANDGUARD: Daniel Defense DDM4 Rail™ 12.0, CNC Machined of 6061-T6 Aluminum, Type III Hard Coat Anodized
RECEIVER EXTENSION: 6 Position Mil-Spec 7075-T6 Aluminum
BUTTSTOCK: Daniel Defense Buttstock, Glass Filled Polymer with Soft Touch Overmolding
PISTOL GRIP: Daniel Defense Pistol Grip, Glass Filled Polymer with Soft Touch Overmolding
RAIL PANELS: Daniel Defense Rail Panels made from Santoprene, heat resistant to 300° F.
Made in the USA!

Products displayed are in-stock, in store and ready to ship.
If you don't find what your looking for check our Off-Site Warehouse.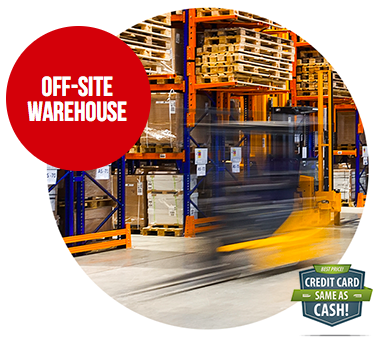 Thousands of firearm and accessories available
Credit card same as cash
Lifetime warranty available
No transfer fees
Heavily discounted range time available with firearm purchase
Check your state and local laws for any regulations that may apply. By purchasing a firearm from shop.openrangesports.com, you agree that you are legally allowed to do so. Per Federal law, you must be 21 years or older to purchase a handgun or firearm receivers/frames & 18 years or older to purchase long guns.
Terms & Conditions Criteria for 100% Shoot and Return Credit:
• The firearm must have been purchased less than 30 days ago.
• The firearm must still be in as-new condition with no customer modifications, all documents and original box with original contents.
• Only one trade-back per firearm purchased.
• Openrange reserves the right to refuse the "Shoot & Return" credit on any 'Special Order' firearm which doesn't fit out normal inventory.
• Excludes stripped lowers.
• Purchase of the 30-Day Shoot and Return coverage must be completed at the time of firearm purchase