P238 STAND MICRO-COMPACT
A 1911-inspired 380 auto that's easy to conceal and even easier to shoot.
STAND AND SUPPORT: Introducing the special edition P238 STAND. Show your unwavering support for the flag and for America's National Anthem with this special commemorative edition. With its stars and stripes engraved slide and custom grips with embedded flag medallion, you'll proudly share in our support for America's troops and first responders.
SIG SAUER teamed up with United Sporting Companies to offer this unique firearm and to donate a portion of the proceeds from the sales to H.A.V.A. (Honored American Veterans Afield), which works with wounded veterans and active-duty military, and C.O.P.S. (Concerns of Police Survivors), which helps support the families of fallen law enforcement officers.

With the P238, SIG SAUER offers the ballistic advantage of the 380 auto cartridge in a platform similar in size to the best-selling P938 pistol. A single-action-only trigger, coupled with full-size SIGLITE Night Sights makes the P238 handle like a much larger pistol, yet is still easy to carry concealed. With dimensions just slightly smaller than its 9mm counterpart, the P238 packs seven plus one rounds of 380 auto into an all-metal frame and a polished and engraved stainless steel slide. The single-action trigger gives the P238 unmatched accuracy in a pistol its size. Fans of the 1911 will find the thumb safety, magazine release and slide stop lever in familiar places. An ambidextrous safety makes the P238 easy for left- and right-handed shooters.
SIG SAUER P238 STAND
•Stars, Stripes & the word "Stand" engraved on Nitron® slide
•Black hardcoat anodized aluminum alloy frame
•SIGLITE night sights
•Custom black grips with embedded American flag medallion
•Includes (1) 6-round & (1) 7-round mag
P238 STANDARD FEATURES
•1911-inspired micro-compact
•Single-Action Only (SAO)
•7.5-8.5# trigger pull
•Locked Breech Mechanism
•Sear & trigger return spring are redesigned to prevent spring over-ride of the ejector during assembly
•Beavertail frame
•Frame-mounted thumb safety
•Stainless steel slide
•Carbon steel barrel
•Rear cocking serrations
•Combat hammer
•Includes single-stack mag, lockable hard case & DOJ compliant gun lock
•OAL: 5.5"
•Width: 1.1"
EXCLUSIVE OPENRANGE OPTIONS FOR THIS PRODUCT:





LIFETIME WARRANTY: We will warranty to your firearm for the lifetime for any defects covered by the manufactures normal warranty. Simply return it to us for repair, we will take care of the rest!
30 DAY SHOOT & RETURN POLICY: The Openrange Shoot & Return program... You shot it, but the handgun just doesn't fit - Return it – and we will give you 100% credit. Terms
FREE RANGE TIME: Every firearm purchased at open range comes with an hour of free range time! Your new firearm deserves it, come in and we'll hook you up!
NO TRANSFER OR SHIPPING FEES: Want to save even more? Select "Pick-up at Openrange" option during the final stages of check out and you'll save on shipping and transfer fees!
CREDIT CARD SAME AS CASH: No bait and switch at Openrange  – The price we show is good for cash or credit. So you save 3% every time! 
Products displayed are in-stock, in store and ready to ship.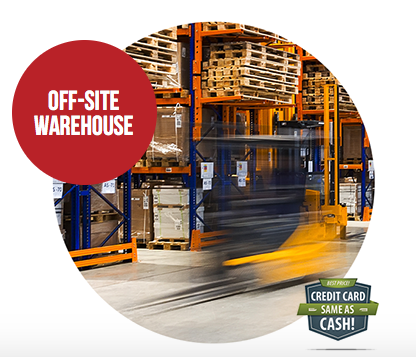 If you don't find what your looking for check our Off-Site Warehouse 
Thousands of firearm and accessories available
Credit card same as cash
Lifetime warranty available
No transfer fees
Heavily discounted range time available with firearm purchase
Check your state and local laws for any regulations that may apply. By purchasing a firearm from shop.openrangesports.com, you agree that you are legally allowed to do so. Per Federal law, you must be 21 years or older to purchase a handgun or firearm receivers/frames & 18 years or older to purchase long guns.
Terms & Conditions Criteria for 100% Shoot and Return Credit:
• The firearm must have been purchased less than 30 days ago.
• The firearm must still be in as-new condition with no customer modifications, all documents and original box with original contents.
• Only one trade-back per firearm purchased.
• Openrange reserves the right to refuse the "Shoot & Return" credit on any 'Special Order' firearm which doesn't fit out normal inventory.
• Excludes stripped lowers.
• Purchase of the 30-Day Shoot and Return coverage must be completed at the time of firearm purchase